Hard Money Lenders
Las Vegas
Las Vegas' Hard Money Specialists
A Partner of 5 Star Funding Group LLC
Fast Hard Money Lenders In Las Vegas

The Las Vegas housing markets are fairly competitive. Having quick access to cash is a must when a hot deal is on the table and you need to act fast. Real estate investors can't afford to wait 30-45 days or more for a conventional loan to complete these type of  transactions, so they count on hard money lenders for quick funding for their projects. If you're looking for hard money lenders in Las Vegas, look no further. We offer same day approvals and closing within 10 days in most cases.
Hard money loans have become increasingly common because they're fast and easy to get approved for. A hard money loan can range from $75K up to several million dollars. These loans can be used to purchase properties for rental purposes, buy houses to fix and flip,  or to invest in other real estate projects.
Buying  real estate property in the Las Vegas market can be a lucrative investment. It's important, when looking for a hard money loan provider, to find one who fully understands real estate investing and can offer several funding options. With over 20 years of experience, we have helped thousands of investors, like you, get funded quickly and easily. If you are searching for hard money lenders in Las Vegas, give us a call at 844-499-0113.  
We recognize that not every situation requires exactly the same kind of loan, so we offer a variety of loans to suit your specific needs. We work with both new and experienced investors, if you're an investor in Las Vegas, contact us for details about our services and how they can help you succeed in business.
When you need fast hard money lenders in Las Vegas, we're here to serve you. WeFundItNow.com is a partner of 5 Star Funding Group LLC. We work with real estate investors in Las Vegas and throughout the US. We offer quick access to capital with reasonable rates and terms to finance your real estate projects.  
Less Than Perfect Credit

Easy Application Process
Quick Approvals
Closing 7 – 14 Days
Fix & Flip
Rental Investment
Construction
Multi-Family Investment
Cash-out Refi
Commercial
Our Hard Money Loan Products
Rates: Starting at 7.99%
Loan Amount for 1-4 Units: $100,000 to $5,000,000
Loan Amount for 5+ Units: $500,000 to $15,000,000
Up to 90% Loan-to-Value
12 Month Term
Loan Use:  Purchase, refinance, cash-out, construction, renovation
Loan Use:  Purchase, refinance, cash-out, construction, renovation
30 Year Rental
Rates: Starting at 5.875%
Fixed or Adjustable Rates Available
Loan Amounts $200,000 to $3,500,000
Loan to As-Is Value up to 80% on Purchase or Rate & Term Refinance & 75% on Cash-Out Refinance
Property Types: Single Family [1-4], Condos, Townhouses, Multi-family [Up to 8 Units]                    
Rates: Starting at 7.99%
Loan Amount for [1-4] Units: $250,000 to $5,000,000
Loan Amounts for 5+ Units: $500,000 to $15,000,000
Up to 90% Loan to Cost
12 -18 Month Term
Property Types: Single Family [1-4], Condos, Townhouses, Multi-family [up to 20 units].                                                                                                                                                      
Rates: Starting at 7.99%
Loan Amount for [1-4] Units: $100,000 to $5,000,000
Loan Amount for 5+ Units: $500,000 to $15,000,000
Up to 90% Loan to Value
12 Month Term
Loan Use:  Purchase, refinance, cash-out, construction, renovation
Property Types: Single Family [1-4], Condos, Townhouses, Multi-family 
Investment Properties
Minimum credit score 600
Maximum 75% of the ARV
Minimum Loan Amount 75,000 Maximum 2 Million
No prepays
Closing cost included in the loan
Rates start at 5.99%
Interest only
Title can be held individually, Legal entity, Trust                                                                                                
Rates: Starting at 7.99%
Loan Amount for 1-4 Units: $100,000 to $5,000,000
Loan Amount for 5+ Units: $500,000 to $15,000,000
Up to 90% Loan-to-Value
12 Month Term
Loan Use:  Purchase, refinance, cash-out, construction, renovation
Loan Use:  Purchase, refinance, cash-out, construction, renovation
What Is A Hard Money Loan?
Hard money loans, also known as bridge loans, are short-term loans made to real estate investors to finance real estate projects. Real estate is considered a hard asset, thus the term hard money was born. The most popular type of hard money loan is the Fix and Flip loan which is also called a Rehab Loan. The borrower uses this loan to purchase a property, renovate it and resells it for a profit.
Though this is a very popular use for hard money, investors take advantage of these loans for other projects as well. Hard money loans are favored over conventional loans as they offer less stringent qualifying and can close quickly.  Quick access to funds is an important asset to any real estate investor. Hard money lenders will look at a borrower's credit report when considering their loan application, but the credit history is not the deciding factor for approval. 
Instead, the lenders main focus is on the property being purchased. Hard money lenders, mainly, base their decisions on the property's value rather than its current market price. They do this by considering the property's after-repair value (ARM), which is an estimate of the property's value once the remodeling stage has been completed. This makes hard money lenders asset based lenders.
Approvals can typically be given without reviewing the borrower's tax returns or other income statements to verify income. Hard money lenders can be direct lenders or they can be lending brokers. Funds from these loans can be used for residential and commercial property. Though the typical loan term for a hard money loan is 12-24 months, some lenders offer more flexible terms depending on the type of loan.
Many use the terms hard money lender and private money interchangeably. This is widely acceptable in the industry.  Though they share some commonalities, there is a slight difference. The difference is that private lenders are private citizens and they not only lend on real estate, they can issue personal loans. Hard money lenders do not issue personal loans, they only lend money on hard assets.
WeFundItNow.com is among the elite of Las Vegas hard money lenders. We fund hard money loans and business loans.  Our goal is to make your project a successful one.  Give us a call at 844-499-0113.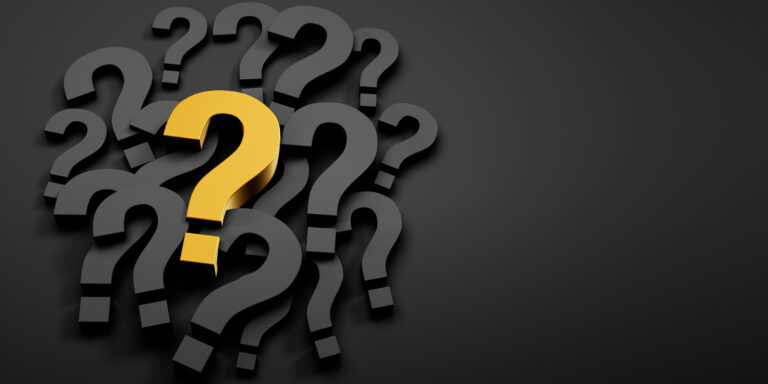 Questions People Also Ask About Hard Money Loans in Las Vegas
Is hard money lending a good idea?
Hard money loans are an excellent source of funds for real estate investors. They provide a quick, short-term funding solution when an investor is not able to purchase a real property for cash.  The loan process is less cumbersome than the conventional mortgage process and the major approval factor rests on the value of the property being purchased.
What credit score is needed for a hard money loan?
While approvals for hard money loans are not entirely credit score driven, there is a minimum score lenders will require the buyer to have. Each lender will have its own minimum credit score requirement. The minimum score requirement ranges from 550 – 650.  This minimum requirement can also differ depending on which hard money loan product the buyer is seeking.  For instance, a Fix and Flip loan may require a different minimum score than a Construction loan.
Do hard money loans affect credit score?
Typically, hard money lenders will not report your monthly payments to the credit bureaus. This means the loan will not affect your credit score.  However, never assume this is the case. Always check with your lender so that you fully understand their practices and procedures. 
What can I use as collateral for a hard money loan?
A hard asset like real estate is the most common collateral for hard money loans. Other hard assets that can serve as collateral for hard money loans are vehicles, boats, and heavy equipment.
6 Types of Loans Offered by Las Vegas Hard Money Lenders
The most common hard money loan program available to Las Vegas investors is the Fix and Flip loan. A Fix and Flip investment project involves an investor purchasing a residential property with the intent to renovate or rehab the property and then resell it at a profit. A hard money loan is ideal for this scenario as it allows the investor to access financing quick so that he can secure the property before someone else does.
This would be difficult to accomplish with traditional bank financing as the loan would take two to three times the length of time to get approved and close. A Fix and Flip loan can usually be approved within 24-hrs and can close within two weeks.
If you've found a great commercial or residential property that you want to use as a rental in Las Vegas, it can be tough to secure the financing to purchase it. Especially if you already own other properties, banks may see you as a higher financial risk. If this is the case, it may be best to use a private money lender for a hard money loan. Hard money loans are typically short term (between 1 and 5 years) and are funded by private investors rather than banks or traditional lenders.
However, many hard money lenders are now offering loans with more flexible terms for rental property investors. Some of these loan terms may go has high as 30 years. Hard money lenders base their approval decisions, not necessarily on credit scores, but mainly on the the value of the underlying properties' value.
Las Vegas private money lenders who offer these loans may not offer 100% financing for your property. Most lenders will lend as high as 80% of the property's after-rehab value(ARV). This is the value of the property once renovations have been completed. Private lenders often charge higher interest rates than banks or traditional lenders would charge for traditional loans.
Along with slightly higher origination fees, they may also charge fees in the form of points. This is done to lessen their risk if the borrower stops making payment on the loan. Each point represents one percentage point of the loan amount. So, if you're borrowing $100,000 from a hard money lender, one point would equal 1% of that amount, or $1,000.
While using a hard money lender might be more expensive than using a traditional mortgage lender, investors see the higher closing costs as a cost of doing business and understand that the goal is to secure the property fast. They can go back and refinance the property at a later date or if the goal is to resell, they can recoup these fees in the resell price.
If you're a real estate investor who's researching Las Vegas hard money lenders, make sure to contact us. We offer a free, no obligation loan proposal.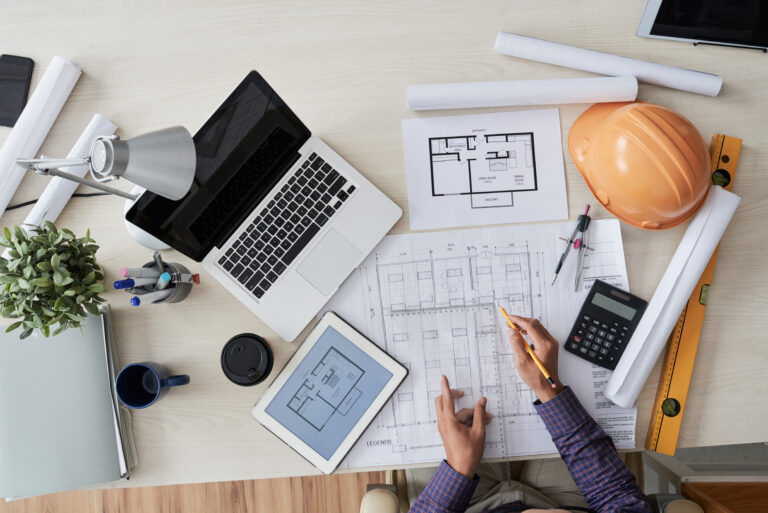 Hard money construction loans in Las Vegas allow property owners to borrow funds for the purpose of building their own properties. They usually last between one and two years and are meant to help builders pay for the construction of projects they're building. After closing, some of the loan proceeds are put towards purchasing the property and the rest is kept in an escrow account until construction begins.
As each phase of construction is completed, the borrower informs the lender that a particular phase has been completed. The lender then orders a third-party inspection of the property to verify that the agreed upon work was done correctly. After the inspection has been completed, the lender reimburses borrowers for the remaining construction costs.
It usually takes three to five days to complete the whole draw process. There are two main kinds of construction loans: loans used to renovate an existing building (a rehab loan), and loans used to construct a brand new building. Private construction loans are usually used by developers who plan to sell the completed project to another buyer.
Construction loans are typically used by experienced builders to easily and quickly finance construction of single family homes, apartments, or subdivisions. Unfortunately, hard money construction loans are not intended to be used by consumers who want to build their dream house. Owner-occupied borrowers in Las Vegas will need to apply for a construction-to-permanent loan from a conventional lender. 
A bridge loan, used interchangeably with hard money loan, is a type of short-term real estate financing option that closes quicker than traditional mortgages or long-term loans. These loans are great for Las Vegas real estate investors because, not only do they close quickly, but the guidelines aren't as strict, so there's less paperwork required for approval.
A real estate bridge loan is a short-term loan, typically between 12 and 24 months, which secures the borrower's investment in a piece of real estate. Most lenders will extend this term for up to a year at the borrowers' request.  This same structure can be utilized to purchase commercial properties. The instrument used for this purchase is known as a commercial loan or commercial bridge loan.
These types of loans can be used to buy or refinance commercial real estate in Las Vegas, including office buildings, retail properties, and multi­family housing. Hard money bridge loans provide access to funding for people who may not qualify for traditional financing due to bad credit or other financial reason. Even though banks may not want to lend to real estate investors, hard money can be the ideal way to finance real estate investments.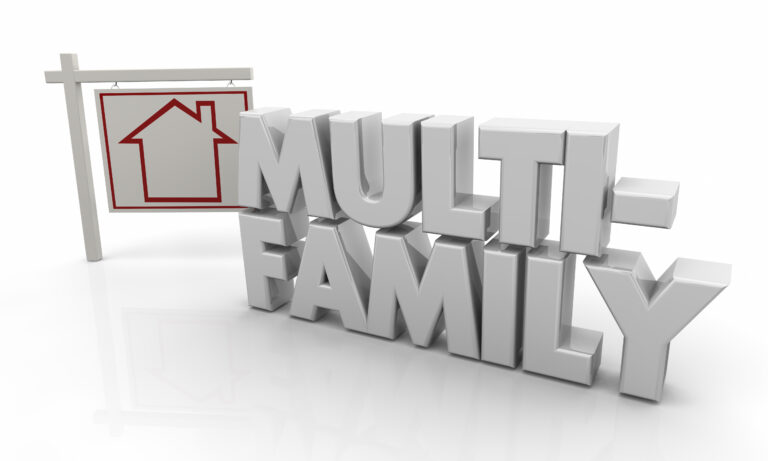 5. Multi-Family Investment
Duplex, triplex, or other multiplex properties in Las Vegas are attractive investment vehicles for real estate investors. A good multifamily property can provide both attractive returns in the form of cash flow as well as appreciating value. There are many reasons investors choose the hard money option to acquire multi-family properties.
Real estate investors don't always have time to wait for banks to approve their loans and fund them. A good opportunity may come up where you need to put down a deposit quickly and get financed within a few days. If you wait for a bank loan, you might end up losing out on the purchase price because someone else buys the house before you get approved.
Las Vegas hard money lenders can approve and fund a hard money multi-family property loan within one week to 2 weeks if needed. After purchasing the multifamily property with a hard money loan, the real estate investor now has the time to explore longer-term loans at lower interest rates. Conventional banks and lenders tend to be known for their stringent and arbitrary loan requirements. 
This could result in a real estate investor having his/her multi-family property loan application rejected. Hard money lenders who specialize in multi-family loans have much more flexibility when it comes to funding their loans. Hard money lenders are able to overlook poor credit scores and other issues on an applicant's record that might prevent a traditional lender from approving a loan application. 
Hard money loans for multifamily properties usually cost more than traditional mortgages, but they're worth considering if you want to buy an investment property. Loan rates vary from 8%-11%, depending on the LTV, borrower's credit score, property type, etc. Hard money loans typically carry higher interest rates than conventional real estate loans but they require much less paperwork and approval times. Multifamily hard money loans are typically for short terms of 1-5 years. However, many hard money lenders are offering longer terms for this type of investment.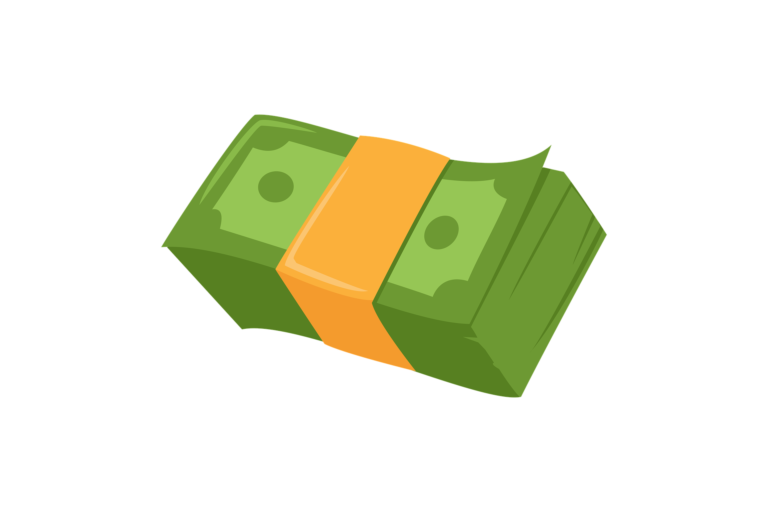 A cash-out refinance loan program is one where an investor refinances a property and receives cash back from the equity in the property. Las Vegas investors can use these loan proceeds for remodeling projects, another real estate investment, or anything else. To qualify for a cash-out refinance, your house must have more equity than your existing mortgage. It can be a good way to invest in real estate.
Typically, this type of refinance option offers competitive interest rates. Refinancing a mortgage has advantages over taking out a new one. It can give you a lower interest rate and an easier application process. Refinancing is available for a wide range of both residential and commercial real estate investments. Using a hard money lender can be very quick and less painful that conventional lending.
Hard money lenders usually require the property to be non-owner-occupied. You'll apply for a hard money mortgage regardless of whether you already have a loan or own the property outright. You can typically have funds in hand in as little as 7 – 14 business days
Hard money lenders are usually private money lenders. This allows the ability to lend money faster, create new loan deals, and approve loans without requiring an in depth loan application. Hard money loans are asset-based, so there is minimal scrutinization of the borrower's financial situation.
When you are searching for Las Vegas hard money lenders, check us out.  We are knowledgable loan professionals who want our real estate partners to succeed.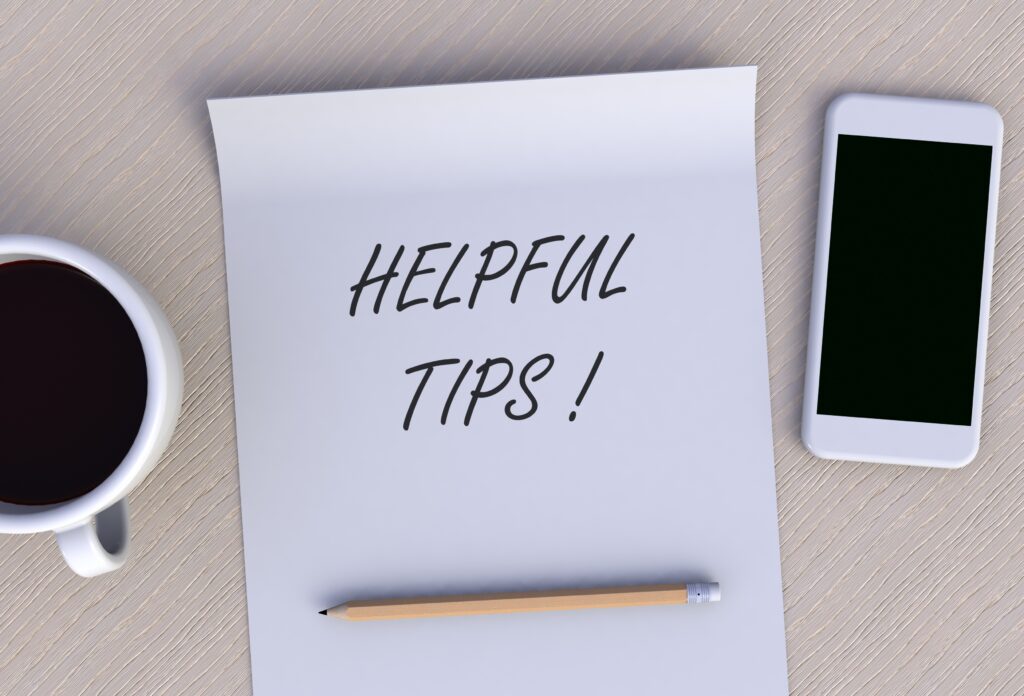 Tips to Getting Approved By Hard Money Lenders In Las Vegas
Hard money lenders do not issue personal loans, so you will need to create a business entity such as a corporation, partnership or LLC to start the approval process. The lender will then need to verify documentation detailing your ownership structure.
Though perfect credit is not a requirement for approval, the lender will need to look at your credit scores.Typically, they will have a minimum credit score requirement. Depending on the lender, the minimum credit score requirement is between 550 and 650.
Hard money lenders are asset based lenders. There is usually no income or tax return requirement. However, there will be a minimum requirement for the amount of funds you will need on hand. This amount will depend on the lender and the real estate project you need funding for.
You don't have to be a real estate expert to be approved for a loan, but you will need to have a good understanding of the business. The lender will want to see that your project is financially sound and that it has profit potential. It is most important that you know how to determine the property's after-repair value(ARM).
If you're in need of Las Vegas hard money lenders, make sure to give us a call. We will do all we can to help make your real estate investment project a profitable one.
Resources to Succeed In Real Estate Investing In Las Vegas